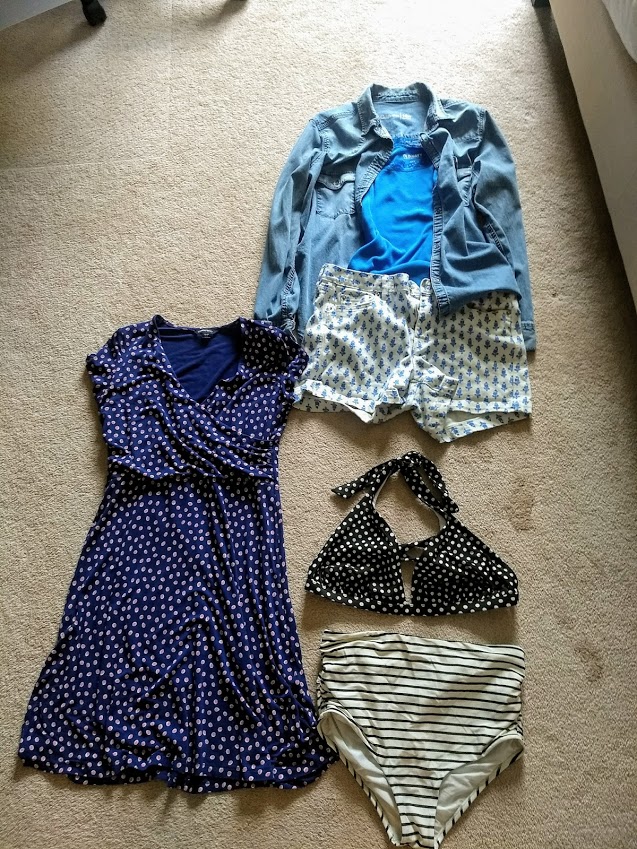 My husband and I have made the (possibly insane) decision to battle jet lag with small children and take our family to Europe this summer. If you know me at all, you know I am an obsessive list-maker, so it comes as no surprise that I've started packing already. But since I have some experience in this arena, I decided to share some of my vacation packing tips.
1. Ditch the sneakers. The "American tourist" uniform goes something like this: sneakers, visible socks, shorts, sweatshirt, baseball cap. Europeans tend to be dressier. I'm swapping out sneakers for some comfortable Birkenstocks and these Alice & Whittles ankle-height rain boots (because, Scotland.) If I weren't going to be spending so much time at the playground on this trip, I'd be going more skirts and dresses rather than shorts, too.
2. Pack light! When I first started traveling, I'd bring enormous suitcases filled with outfits for every possible occasion. But schlepping suitcases is no fun, and it turned out I didn't even wear a lot of the things I brought. This trip each member of the family is limited to one carry-on. The photos above are pretty much all of the outfits I'm bringing. Mixing and matching is fun, and since we're staying mostly in VRBOs or with friends, I can do laundry once a week and save myself a lot of hassle. Another good rule of thumb is: Europe has stores. I don't need to bring giant bottles of shampoo or whatever, because if I don't pack it I can always pick it up in Europe.
3. Mix, match, layer. Packing light is a lot easier if you keep your patterns in one area of your clothing. I picked two pairs of patterned shorts and a polka dotted dress while keeping my tops solid colors. I'll probably also pack a polka dotted scarf to jazz up some of these outfits and for an added layer in Scotland. I also made sure to pack layering pieces, like the denim shirt which can double as a beach cover up. I'll be bringing a compact rain jacket too.